acquisition of the machinery
service of disassembly
service of review / reconditioning
complete assembly at the purchaser
Experience, seriousness, professionalism and efficiency over 30 years in the specific field of second hand machineries for processing marble, granite and stone.
Capacity of offering a great economic advantage in the purchase-sale-reconditioning ratio, thanks to our widespread coverage and knowledge of marble, granite and stone area sites.
MACHINERY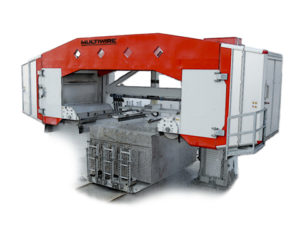 Our works
We present a series of machines that have been modified by us and, in some cases, rebuilt.
Do You want to sell your second – hand machine?
Dear customer, if you want to sell your used machines or offer them as account sales, in our website, kindly fill in the data and submit your request.
You will be contacted very soon.